Enjoy more – your room
at the Nature Resort in Schattwald.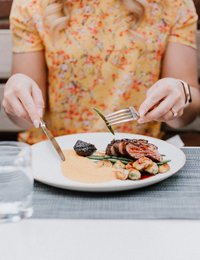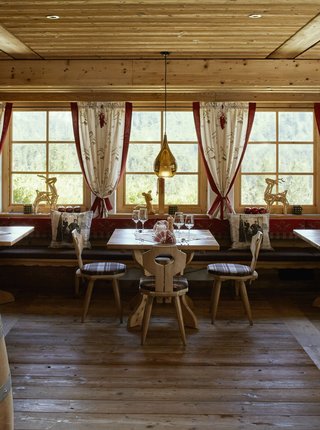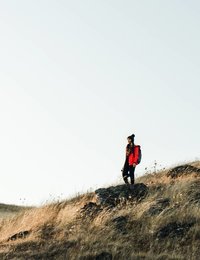 Carefree, easy-going and untroubled.
Spend wonderful holidays at the Tranquility Hotel Rehbach. We pamper body and mind with included services ranging from best cuisine to e-bike rental. Spend your well-earned holidays doing nothing or with active sports challenges – or anything in between. Your hosts personally take care of your wishes and give you insider tips for your activity program.
Cuisine included
Invigorating breakfast buffet
Crispy baked bread, crunchy mueslis, fresh fruit and a variety of specialities from the region make you wake up with a smile. Upon request we also offer a stay including only breakfast.
Afternoon snack
After a hiking tour or a ski day you can enjoy our hearty snacks in the afternoon. Homemade Strudels and cakes, hearty soups and fresh salads are waiting.
Dinner menu
All gourmets savour our five-course menu with dishes from the Austrian and international cuisine. Choose your favourite from our four main courses. The beef is supplied by our own farm – the Rehbachhof and the other ingredients come from local farmers and suppliers.
Allergies and food intolerances
We gladly prepare dishes free of lactose and gluten. Please inform us about your special need as early as possible.
Ambience
Enjoy the cosy atmosphere in our four traditional 'Stuben' and in the restaurant. Our two panorama terraces offer jaw-dropping vistas and refreshing drinks. Or you relax in the new hotel bar or our lounge.
Naturally included
fresh mountain air
Breathe deep and clear your mind. We are close to the major health resort of Bad Hindelang, famous for its great air quality. Enjoy 100 % nature in our resort.
mountain view
Hiking, biking, climbing or skiing - the wonderful views of the majestic peaks of the Allgäu Alps always invite you to take a break and simply enjoy the moment.
peace & tranquillity
Without traffic noise, the hustle and bustle of the city and loud events you are closer to nature. Now you have time for the essentials. Enjoy the peaceful surroundings. No transit route disturbs the quiet and our spacious relax and quiet rooms invite you enjoy the beneficent effect of tranquillity.
spring water
Savour the taste of fresh spring water directly from the Tyrolean mountains at Hotel Rehbach.
Amenities at Hotel Rehbach
parking space
You can park your car free of charge directly at the Tranquility Hotel and Nature Resort Rehbach.
healthy sleep
With our high-quality mattresses we provide best conditions for a healthy night's rest. Sleep like a log and start into the adventures of the new day, fortified by a hearty breakfast.
e-charging station
Use our e-charging station at the hotel's parking space against a small fee.
WIFI
We provide free WIFI in the whole hotel.
library
Immerse yourself in exciting adventures, love stories, interesting facts and suspense-packed books in our in-house library.
taxes
All taxes, except visitor's tax, are included in the price.
gym
Our gym features state-of-the-art machines from Precor and therefore, it is the perfect place for your training.
yoga and meditation
For your yoga or meditation session you can use our meditation room.
Included in winter
cross-country skiing
Enter the cross-country ski run directly in front of the hotel.
snow-shoeing
You want to spend time in the picturesque mountain scenery? Rent your snow-shoes and sticks directly at the hotel.
winter hiking
You can start your romantic winter walk directly at the doorstep of Hotel Rehbach. The free hiking bus (in the Tannheimer Tal to Oberjoch) transports you to your alternative starting point or back to the hotel.
skiing
You can use our ski deposit for your equipment. You receive FREE ski tickets for the lifts from 11.01. to 28.01.2021 and from 15.03. to 18.03.2021 from Monday to Thursday.
Included in summer
hiking
Against a small fee you receive hiking sticks at the reception. Start your hiking experience directly at the hotel's doorstep.
biking
Directly in front of the hotel you can start your bike tour. After you return from an exciting trip, you can clean your bike in our washing area and store it in our bike cellar. You can also try one of the hotel's e-bikes (against a fee).
yoga and meditation
Our yoga and meditation platform is the perfect place to ground yourself and consciously sense tranquillity.
wellness bag
We provide a wellness bag with a bathrobe for you in your room. Sauna towels are provided free of charge in the sauna area.
wellness & spa included
sauna & steam bath
Hot experiences and Alpine vibes are waiting for you in Finnish sauna, steam bath, infrared cabin and our organic herb sauna. Experience the relaxing warmth daily from 01.30 – 07.00 pm (Tuesdays and Saturdays open until 10.00 pm).
panorama pool
Indulge in the weightlessness, provided by the clear water of the heated outdoor pool. The mountain scenery is picturesquely reflected in the pool. Start your training on 18 metres length or simply float in the comfortable water, heated to 28° C. Open in summer from 07.30 am – 07.00 pm (Tuesdays and Saturdays open until 10.00 pm).
Moonlight Spa
Our spa is open from 08.00 – 10.00 pm on nights with full moon. The relaxing effects of calm and tranquillity are more potent in the light of the moon.
gym
Our gym features state-of-the-art machines from Precor and therefore, it is the perfect place for your training.
relax rooms
Harmonious colour scheme, lovingly arranged decorations and a calming view of nature make relaxation come easy. At our house you do not have to make reservations for loungers, we have enough space for every Rehbach guest to unwind peacefully.
tea and snack bar
A little refreshment is waiting for those seeking wellness moments. Enjoy hot tea, cool juices, fresh and dried fruit – as a healthy snack in between.
Liebe Gäste!
Unser Naturresort macht zwischen 19.11. - 20.12.2023 Betriebsferien - gerne können Sie schon heute Ihre Winterauszeit buchen.
Ihre Familie Barbist & Rehbach Team 💚