We accommodate 100 %
nature – Hotel Rehbach.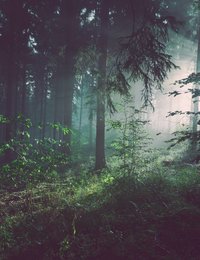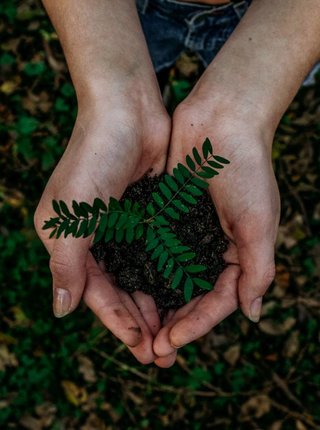 THE GREEN HOTEL FOR ADULTS IN THE TANNHEIMER TAL.
We live in one of the most beautiful – at least for us – places in the world and enjoy nature's delights with every breath we take. Therefore, it is of great importance to us, that we preserve this paradise in all its beauty and with all the impact it has on us - for us, for our children and for you – our guests. So, we dedicate ourselves to operate sustainably in our Nature Hotel Rehbach.
Sustainability at Hotel Rehbach
Certified ECO Resort
Now the time has come. We can proudly announce that we are now officially certified with the Austrian Ecolabel, and the European Ecolabel.
This makes us one of the first hotels in the Tyrolean Oberland to meet the tough requirements for the certifications and to boast the marks.
We are very proud to have followed this path of sustainability and will continue to ensure that our home, nature, is cared for and protected.
Wood chip heating system
We do not use fossil fuels, but only energy from renewable sources in our state-of-the-art heating system. We reach a high degree of efficiency and use wood, produced in our own forestry.
Heat recovery
It is great to save energy with a modern heating system, but the overall reduction of energy demand has to have priority. Due to measures reducing the demand, carbon dioxide emissions can be reduced. The heat recovery system in our restaurant and the spa area of the hotel lessen our demand.
Organic sewage treatment
Our in-house organic sewage treatment disposes of waste in an ecologically-friendly way. Only best humus and clean water remain.
Power & light
We draw power from the hydroelectric power station EW Schattwald. Power is generated from renewable sources there, and so we can use ecologically-friendly energy. In our hotel we use 95 % energy-saving LED-lights.
Cleaning
Hygienic and absolutely clean – with minimal use of chemical cleaning agents. We clean our house according to an elaborate concept of special cleaning cloth and complementary cleaning agents, for utmost efficiency.
Organic waste & waste separation
We take great care at our hotel, that recyclable material is separated accordingly. We also point that out to our guests. Organic waste is, of course, brought to composting. As humus it becomes part of the natural life circle again, by helping new plants grow.
Cuisine
Part of our menu are seasonal, locally-grown products from farms and suppliers in the region. The beef is from our own farm. This way we support local farmers, provide goods with short transport routes and receive best quality products.
Spring water & wetlands
The water at our Tranquillity Hotel & Nature Resort Rehbach is pure Tyrolean spring water. Natural, pure and refreshing. The Rehbach farm cultivates 15 hectares of forest and eight hectares of meadows, conserving the landscape of the region. Half of the cultivated areas are ecologically precious wetlands.
Energy Performance Certificate
We combine the best from the past with the advantages of the present. Hotel Rehbach convinces with the charm of traditional Tyrolean architecture, perfectly combined with state-of-the-art energy saving measures, classifying the house as A+, according to the Energy Performance Certificate.
Furnishing
We also emphasize the use of natural materials in our interior. Therefore, we furnished our hotel with sustainable pieces of furniture, made out of massive larch and oak wood. These are durable local wood types, adding to the sustainable concept of Hotel Rehbach.